Single Cell Software has announced the release of Caustic Editor for Volca Sample, a free utility for Korg's Volca Sample users.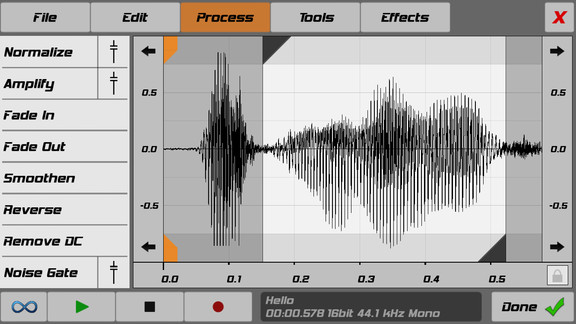 Christmas comes early for Volca Sample owners.

KORG were nice enough to open up their volca sample SDK to 3rd parties so I took a few days to rip out Caustic's WAV editor and turn it into a stand-alone, multi-platform tool that lets you import, load, record, edit and upload samples for use with your KORG Volca Sample device.

It was taken from my Caustic 3.2 working branch, so it even has a few more functions than what's in Caustic 3.1!
The editor is available as a free download for Windows, Mac, Linux, and Android (an iOS build has been submitted to the Apple Store and is awaiting approval).
More information: Single Cell / Caustic Editor for Volca Sample