Singular Sound has launched a crowdfunding campaign to support the production of its BeatBuddy, the world's first guitar pedal drum machine.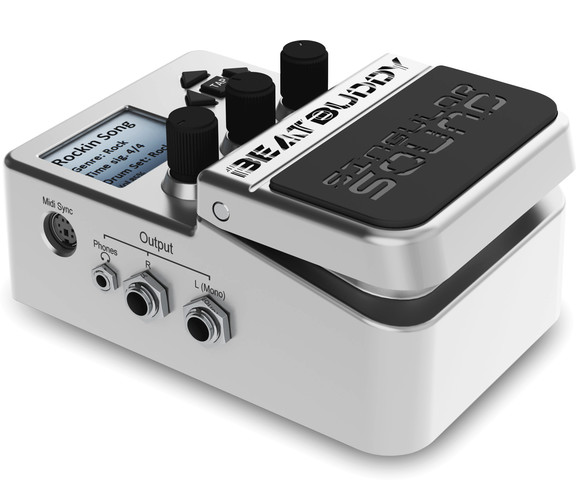 Unlike all current drum machines, the BeatBuddy is in a pedal format, granting musicians a previously unobtainable ability — hands-free, creative control of a beat. This gives solo musicians the benefit of drums without a drummer.

"Drummers are hard to come by, and drum sets are even harder to carry," said founder and developer David Packouz, "and drum machines are practically useless for jamming or live performance. The BeatBuddy is the first product to solve this fundamental problem. It's the power of a drum machine, but the simplicity of a pedal."
BeatBuddy features
Hands-free live control of the beat: Inserts fills, transitions from verse to chorus, adds accent hits (e.g. cymbal crashes or hand claps).
Pre-loaded with 10 drum sets and over 200 songs.
Any custom beat or drum set can be loaded through included computer software.
MIDI Sync: Integrates with other MIDI devices.
Convenient small single-pedal format.
The BeatBuddy is expected to be available in August, 2014, at a retail price of $350 USD. Indiegogo campaign supporters can get one for $199 USD with an expected delivery in April, 2014.
More information: BeatBuddy