SingularityNET has announced the release of the SongSplitter app, an AI-driven application for splitting vocals from a music track.
SingularityNET foundation is a non profit foundation founded by AI pioneer, dr. Ben Goertzel. Its main product is the SingularityNET platform, a full-stack AI solution powered by a blockchain protocol. The platform's core goal is to provide an intelligent fabric for AI algorithms to talk to each other — and in doing so, to provide both a teeming commercial marketplace for advanced AI solutions across vertical markets and the basis for the emergence of the world's first true Artificial General Intelligence.
The SingularityNET founders believe in open source and decentralized control, so that no single individual, corporation, or government will be able to dominate AI as it becomes increasingly more generally intelligent and capable.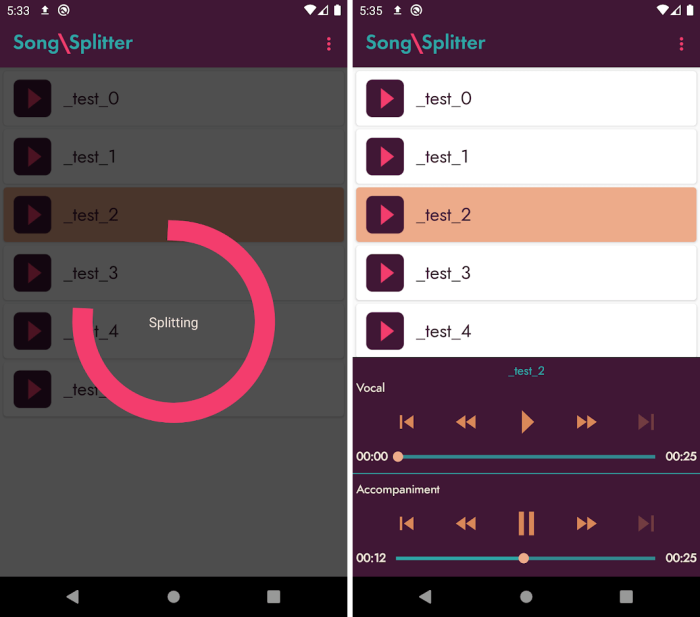 The SongSplitter app is in its first release and allows a user to separate vocal and accompaniment from the input audio.
Songsplitter is an AI-driven application for splitting music and vocals into separate tracks, the results are then saved as separate audio files in MP3 format. Play the results directly through the app with the included multi-track player or freely copy the files into other applications.

This application is powered by AI found on the SingularityNET platform and required an internet connection to run. By default, the app will look for audio files on your device in MP3 format, however, you can manually add a file from a custom location using the "Open file" command in the app's menu.

Simply open the browser, select the audio file you wish to process by tapping on it, and then press the "SPLIT" button to run the splitting process. Please make sure that your Internet connection is stable while the audio track is being processed.
Android users can download the app from the Google Play Store.
More information: SingularityNET