SKnote has announced Agata, a hardware micro console unit for tracking, summing, mixing and processing.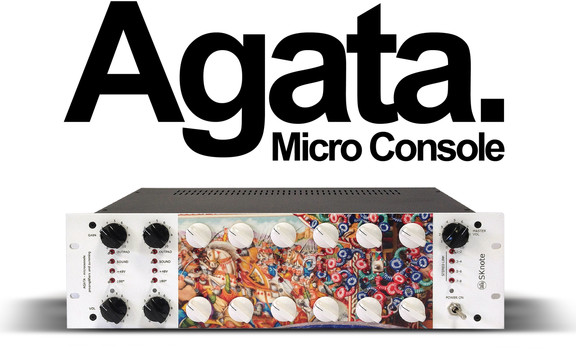 Agata features
8 input channels, with link option for more units.
8 individual output channels.
Stereo mix buss.
British input and output transformers.
Class A amplifiers.
Line and mic level inputs.
Passive emphasis networks (per-channel, affect sound and saturation).
Output pads.
Three rack units.
"Rock" sound.
XLR and TRS individual ins and outs.
Agata is available for purchase for the introductory price of MSRP 1,800 EUR (excl. VAT/taxes and shipping).
More information: SKnote