SKnote has released EchoTaps, a multi-mode delay effect plugin for Windows and Mac.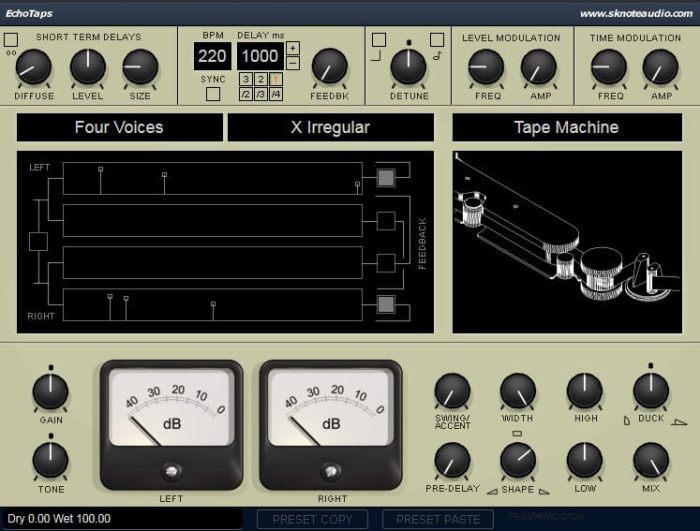 EchoTape offers various delay modes: Oil Can, Tape, analog Bucket Brigade, raw and warm Vintage Digital, and clean Modern Digital.
The plugin also features modulation and pitch shifting, rhythms and swing, diffusion, early reflections, delay routing, and multi-mode ducking (with input or ducked-by).
EchoTaps features
Several models span history of delays.
Pitch shifting (modulated, fractional or discrete).
Feedback pitch shifting.
Dual mode ducking (level of echoes vary with input level).
Level modulation.
Input filters.
Feedback filters.
New "preset copy/paste through clipboard" makes preset sharing and express programming effective.
EchoTaps is currently available in AAX Native/DSP for Avid Pro Tools, HDX systems and Venue consoles, priced at $39.99 USD. AU/VST is coming soon.