SkoogMusic Ltd has launched a 2nd crowdfunding campaign to put the Skoog revolutionary musical instrument into production.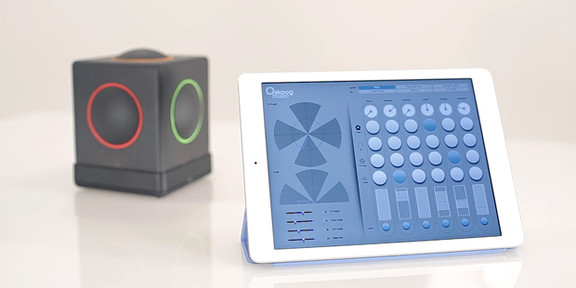 After their first campaign missed it's target of 75K the team at Skoog are using indiegogo once again to help bring their product to market. This uniquely expressive, uber-cool cube is designed for everyone to play, but unlike a traditional instrument, you don't need to read music or memorise your scales to give this a go. All you need is a love of music.

Their first campaign included substantial tooling outlay but having secured additional funding from shareholders to support tooling costs the company is now running a modest pre-order campaign to enable supporters to get their hands on their tactile music interface for just £125 (that is a 54% saving on estimated retail).

Patent-pending technology and a range of music-making apps & software, make it an 'out-of-the box' joy, allowing for a huge range of abilities, creative talents, and musical preferences. It's also wireless, iOS compatible and highly responsive, so ideal for anyone interested in being creative with sound.
The Skoog is available for pre-order until the February 6th, 2015.
More information: SkoogMusic / Skoog at Indiegogo