SKYLIFE has announced SampleRobot Volca-X, a new SampleRobot version which fully supports Korg's new volca sample digital sample sequencer.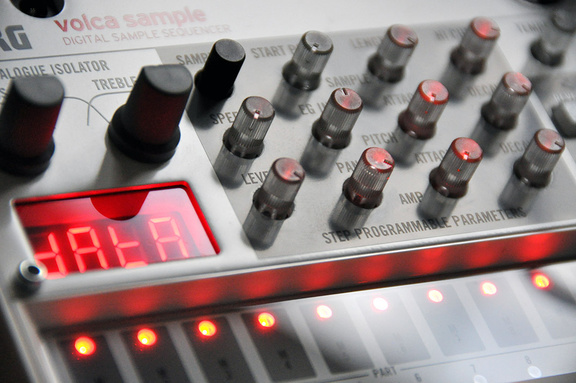 SampleRobot Volca-X is Volca Sample's best friend. It offers all features that you need to manage, convert and dump all your custom samples. It is a budget-friendly companion (39 £ / 49 € / 59 $) and it offers all the sophisticated sampling features of SampleRobot Single-X.

Ever wanted to turn your vintage drum machine or even your plugins into a Volca Sample bank? SampleRobot Volca-X can do the job for you – ultra fast! Record or import samples, slice "all-in-one" files, rearrange sample slots. SampleRobot Volca-X offers a lot of creative freedom when working with Volca Sample.
SampleRobot Volca-X features
Dump up to 100 samples at once to Volca Sample.
Support for multiple bit and sampling resolutions.
Automatic high quality resampling for Volca Sample.
Save all your sample banks as Projects.
Sample bank function: Erase.
Sample bank function: Restore factory samples.
Import multiple wave files at once.
Slice "all-in-one" files.
Sample size calculation and progress display.
Flexible stereo-mono rendering.
Different loop export modes.
Sophisticated auto-sampling features.
WaveRobot editor available as option.
Compatible with Windows and OS X.
SampleRobot Volca-X will be available in March, 2015.
More information: SampleRobot