Bass guitarist and educator Bogdan Radovic of Bass Rebel has announced the release of Slap Bass For Beginners, a new online video bass course for beginners looking to enter the world of slap bass.
Bogdan has decided to go back to the very basics, remembering how hard it was for him when he was starting with this style. He gives up all the tricks in this course, with the goal to help beginners get started quickly and comfortably.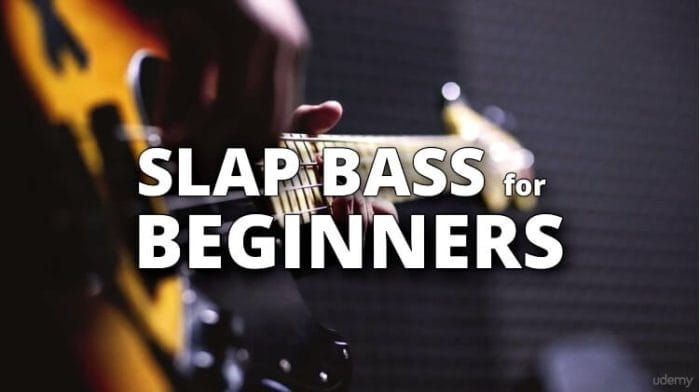 Always wanted to learn how to play slap bass, but it was too difficult?

This course is my personal guide to slap bass technique and playing style. You'll learn everything you need to know about slap bass technique, enough to get you started in a matter of weeks. Yes, you CAN SLAP TOO! Believe it or not. I'll show you all the standard slap techniques in details, with close-ups and I'll also share secrets and tricks that bass teachers often skip to tell us! I guarantee that you'll be able to learn how to slap with the help of this course.

This course is shot in full HD video, with quality bass playing audio mixed with the backing tracks. The course is split into five chapters, starting with basic technique all the way up to learning a beginner slap song and being able to improvise on your own in a slap bass style.
Slap Bass For Beginners features
PDF, Guitar Pro 5 & Guitar Pro 6 tabs for each playing example.
Specially designed slap bass exercises for quick technique development.
Backing track videos for jamming and practice.
English subtitles.
Unlimited forum help and instructor feedback.
Premium beginner slap bass song for you to learn.
Slap Bass For Beginners is available from Udemy for 20 EUR for a limited time (43% off regular).
More information: Bass Rebel / Slap Bass For Beginners