Slate Digital has announced Mix/Master & Mix/Master/FX bundles, offering an entire virtual analog studio, starting at $19.99 USD per month.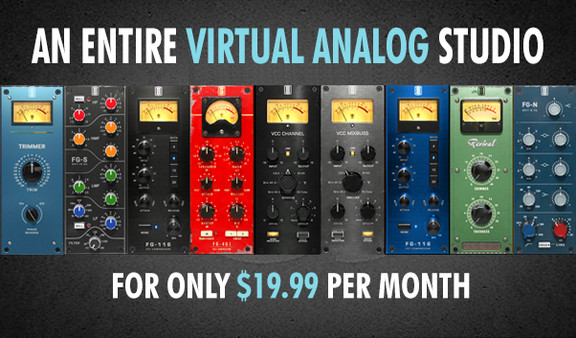 One of the key missions of Slate Digital is to give audio engineers access to all the amazing tools that they've ever dreamed of, and for a price that makes them worry more about making music rather than worry about their bank account. But last summer, our friends at Gobbler introduced us to an idea that would allow people to better experience our products and use them more efficiently, creatively, and affordably. Introducing the Mix/Master bundle and Mix/Master/FX bundle.

With the Mix/Master bundle, you get every single Slate Digital product, and every single Slate Digital update and future product for $19.99 per month. That's a full arsenal of tape machines, analog mixing consoles, vintage eqs, classic compressors, mastering limiters, and so much more in the pipeline coming soon. And again, when you join the subscription, you don't just get what Slate Digital has now, but you'll get new plugins throughout the year for free as long as you subscribe.
More information: Slate Digital