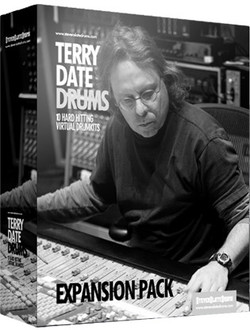 Slate Digital has announced the release of Terry Date Drums, a collection of drumkits for use in for Steven Slate Drums and Trigger.
Terry Date is the producer, recording engineer, and mixer behind bands like The Deftones, Pantera, Staind, Incubus, SoundGarden, and many more. His drum sounds were a major influence on Steven Slate and many of Slate's own samples were modeled from tones on Terry's records.

Terry Date Drums for SSD4 and Trigger brings the user 10 drumkits recorded in Hensen Studio B.
The expansion library for SSD4 and Trigger is available to purchase for $99 USD for a limited time (regular $199 USD).
More information: Slate Digital / Terry Date Drums