Critical Vibrations has released an Ableton Live version of SM Drums, a free acoustic drum library.
The drum rack for Ableton contains 3.7GB of samples recorded at 44.1kHz/24-bit, with up to 64 velocity layers, and up to 8 round robins.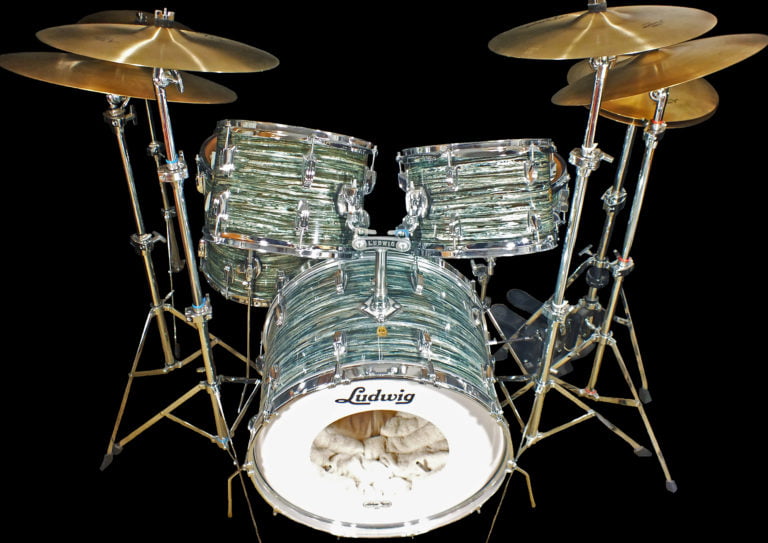 This 1960s vintage Ludwig drum kit (in Oyster Blue Pearl!) is owned by drummer/producer Scott McLean, and he played and recorded all the samples. Engineer/musician Tod Stillwell, sampler maestro D. Smolken, and Suleiman Ali all helped put together all the original sampler kits. With Suleiman's kind permission, I struck out on putting all 3600+ samples into a drum rack.

In total, this Live Pack adds up to 3.7GB across 3614 samples recorded in 24 bits, and each piece has up to an unbelievable 64 velocity layers and up to 8 round robins. There are plenty of high hat articulations, several great cymbals, and multiple snares. You'll be able to get some truly realistic drum "performances" with this rack, even if you're just drawing on the piano roll. Although it was programmed with Sampler, it's been converted to Simpler, so "lesser" versions of Live can still play the rack.
SM Drums for Ableton is available as a free download at Critical Vibrations. All other sample formats (Kontakt, Reaper, TX16WX, SFZ and raw WAV files) are available for download from the SM Drums website.
More information: Critical Vibrations / SM Drums for Ableton Live