sofasession has recently updated its free web application that lets you find other musicians and connect to them in realtime online to make music.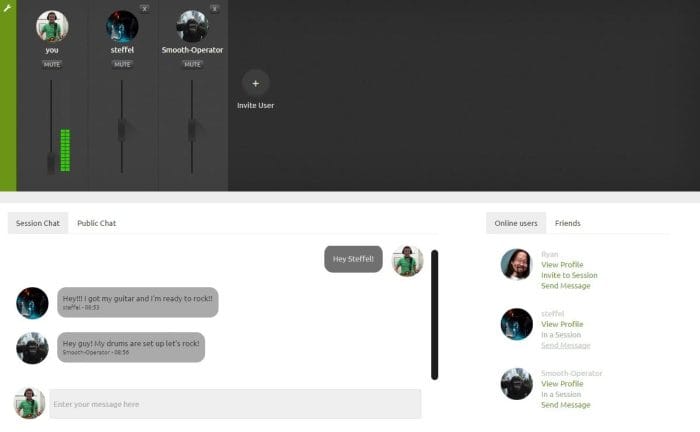 sofasession is a music application launched in 2014 by Helmut Herglotz (CEO), Marian Tokár (co­founder) and Stefano Bider (CTO). The purpose of sofasession is to make the process of musical creation easy, fast and entertaining for musicians of all levels.

The platform unites musicians of any level and any kind that wish to practice more, creating new tunes or re-mastering already existing on the platform songs. It is a friendly community where jamming with a stranger is a really great pastime. There is a chat on the platform, where musicians can meet and arrange a jam session. The actual application runs on both Windows and Mac, is easy to use and guarantees high quality audio. sofasession saves time by gathering musicians in one place, allowing to jam with anyone in any part of the world and store the new material on the cloud based platform. This can be a one-time experiment or turn into a promising collaboration.

To make sure the users are happy, the application is being regularly updated and improved. Recently sofasession released the new application version, which is called "sofasession songs" that enables users to take advantage of some new exciting features:

easy way of recording new tracks (sofasession provides simple interface, which is intuitive and easy to use. No need for complicated DAWs, still 48kHz high quality, stored in the cloud and accessible from anywhere);
song sharing that allows others to contribute to it (enables asynchronous collaboration, which is a completely new way of writing songs);
individual mix creations (after recording a song a user can mix it into different versions. It is possible to experiment and contribute to any public song on the platform, or develop the song based on all the tracks or just specific ones allowing more space for creativity);
sofasession songs can also be used as backing tracks to jam along for less experienced.
More information: sofasession