Softube has announced the release of its Console 1 computer based audio mixing solution for Windows and Mac.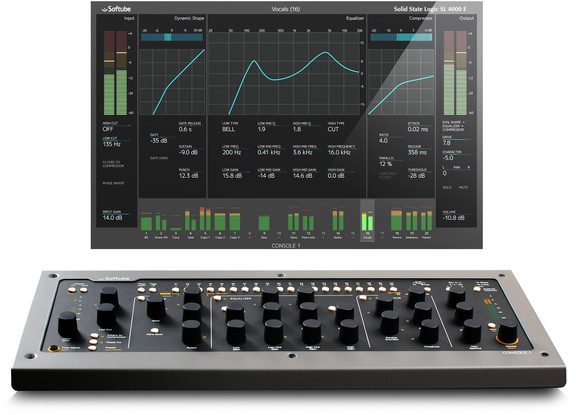 Console 1 will not only give you the world-class sound of the included Solid State Logic SL 4000 E model, but also the analog workflow of using physical knobs and buttons when you mix.

Console 1 is all about great sound and intuitive, hands-on control.
Console 1 features
Next generation mixer.
Tightly integrated hardware/software system.
Solid State Logic SL 4000 E model included.
Hands-on control and intuitive workflow.
Use with any major DAW.
Parametric equalizer, compressor, gate, transient shaper, high/low cut filters and harmonics/distortion.
Customize the channel by adding any Softube equalizer or dynamics plug-in.
The system will run and the settings can be adjusted without having the hardware connected.
Console 1 has a list price of $1,099 USD / 849 EUR, with an expected street price of $999 USD / 799 EUR (including 19% sales tax).