Plugin Boutique has launched sales on Softube's Heartbeat modular drum synth, the TSAR-1 Reverb, and Tube-Tech's channel strip, EQ & compressor plugins.
Heartbeat is a flexible and tweakable drum synthesizer that offers familiar, yet unique, drum machine sounds.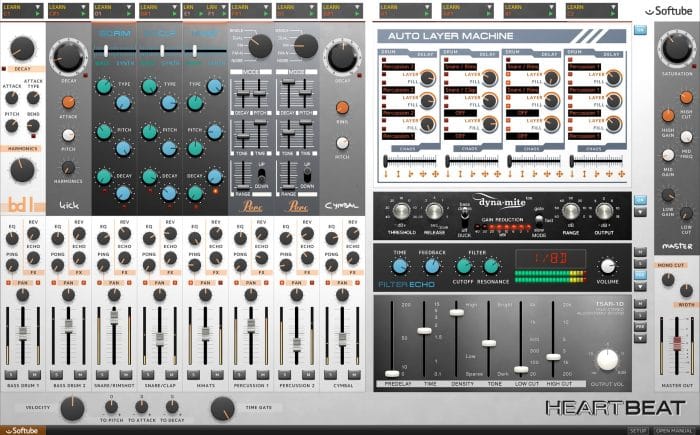 Use the built-in effects and the innovative Auto Layer Machine to take your beats to unexpected places. Or use Heartbeat's instrument and EQ modules in Modular.

Heartbeat is likely to cause severe palpitations. It is the drum synth of your dreams, combining modeled analog synthesis of yesteryear with forward-thinking features and flexibility. The modeled analog sound engine, the Auto Layer Machine and the included top-of-the-line effects turns Heartbeat into a killer package for your beats.
Softube's TSAR-1 Reverb and TSAR-1R Reverb offer a powerful, modern reverb algorithm that sounds natural and believable.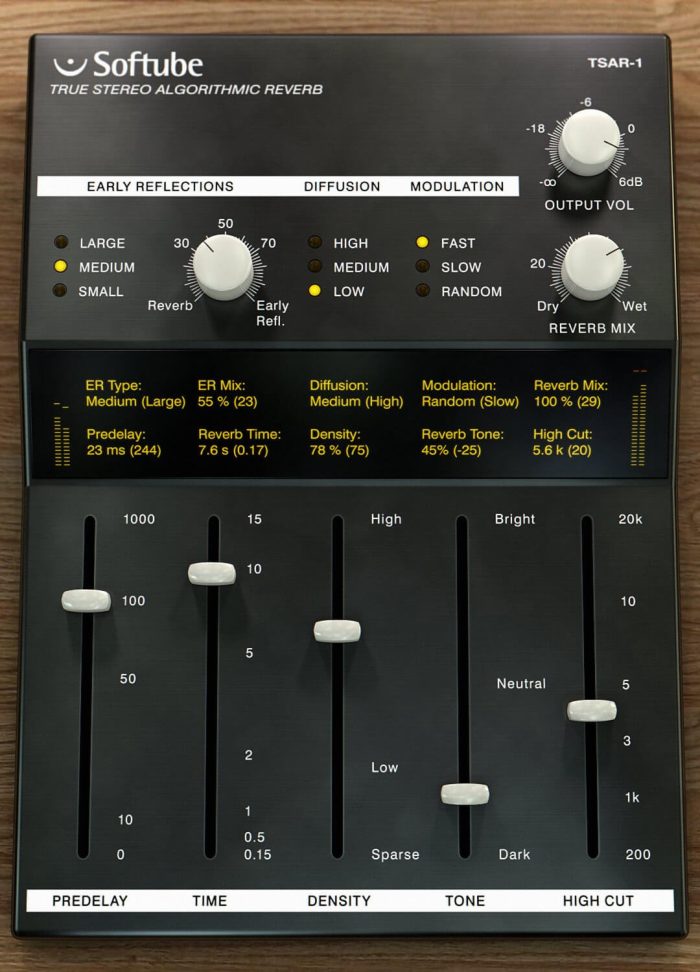 The True Stereo Algorithm inside the TSAR-1 is what gives it its magic.

The strength lies in its sophisticated sound and versatility, no matter whether it's used on strings and brass or rock drums and lead vocals, it always shines.

All this while still having a comprehensive and easy-to-use interface that is unparallelled in other high-end reverb products.
Also on sale (at over 50% off regular) are the Tube-Tech CL 1B, Tube-Tech PE 1C, Tube-Tech ME 1B, and Tube-Tech Classic Channel emulations.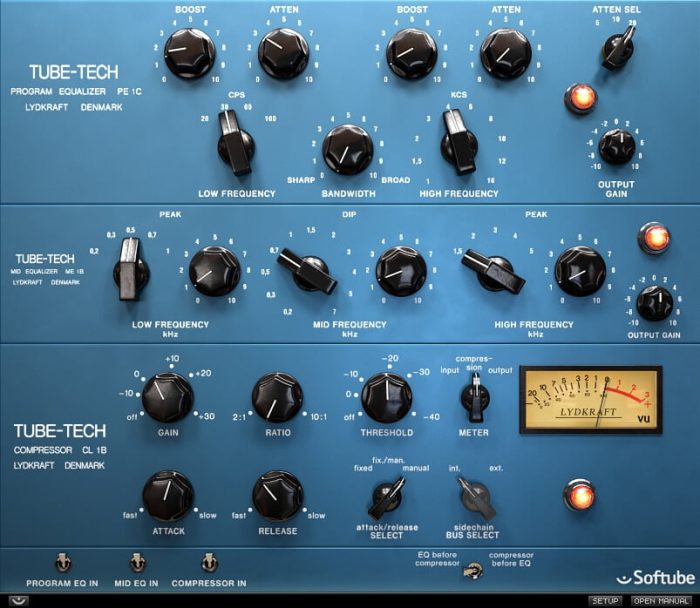 The Classic Channel is not your everyday channel strip, with a surgical equalizer and fast bus compressor. The Classic Channel is a vintage style and warm sounding channel strip put together from the most famous and classic Tube-Tech gear: The "Pultec" equalizer PE 1C, the mid-range equalizer ME 1B and the tube driven opto compressor CL 1B.

With the two Pultec-style equalizers you can shape the sound of a track, a bus or a mix within seconds. The highs sound smooth and gentle, the mid-range airy and focused, and the lows full and fat, almost at any setting. Add the final touch with the CL 1B compressor, versatile but with a distinct personality. Forget about precise and minute tweaks with 0.1 dB read-outs. The Classic Channel is about the good sound, and the way to get there is easy. Just turn the knobs and you'll see.
The sales end December 1st, 2017.
More information: Plugin Boutique / Softube