Softube has launched a sale on Dyna-mite, offering the dynamics plugin by Valley People for $99 USD for a limited time.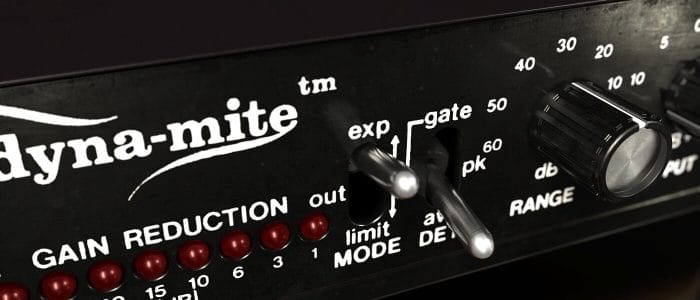 Yes, Valley People Dyna-mite is our plug-in of the month for March. This mind-blowing (geddit?) unit is not only the fiercest and most ruthless compressor/limiter ever to be designed.

Much like a jet engine, it can also be reversed and used as a super musical expander or gate to make your audio more dynamic.
Dyna-mite features
Limiting: Peak and average limiting, incl. negative ratio (-20:1) limiting and detector HF filtering (for De-Essing purposes).
Expanding: Hard or soft with extreme gate settings and detector HF filtering.
Ducking or Keying modes with external side chain (where available).
Threshold knob with auto make-up gain.
Release ranging from 0.05 to 5 sec/20 dB with Anticipatory Release Computation (ARC) to reduce pumping.
Output volume with accurately modeled output distortion and clip LED.
Innovative Range knob that controls maximum amount of expansion or limiting.
Built-in interactive guide that displays current settings and active mode.
Valley People Dyna-mite is on sale for $99 USD until March 31st, 2016 (regular $159 USD).