Solid State Logic has published a new white paper entitled Lifting the Veil: The Science Behind the SSL Sound, an exploration of the technology behind the legendary SSL Sound, and the answer to the question 'Why do SSLs sound so good?'.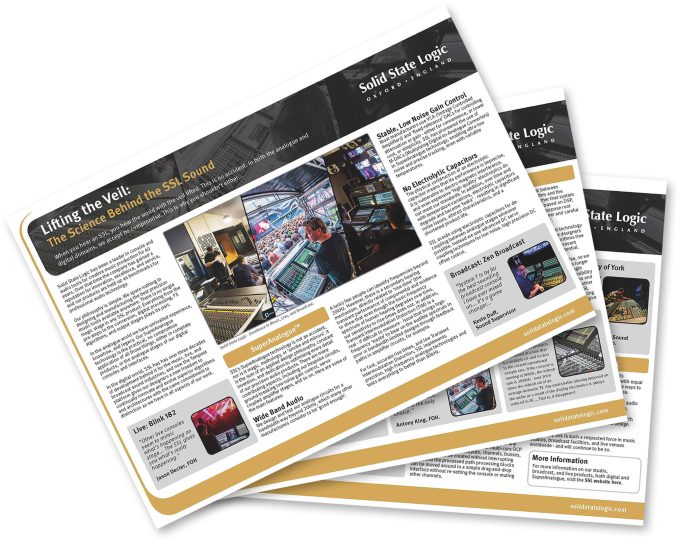 'Lifting the Veil' details the research and development that goes into SSL's creative, benchmark products in the studio, live, and broadcast industries – from SuperAnalogue to the Tempest digital audio engine as used in SSL's latest Live and System T consoles.
Antony David, Managing Director of Solid State Logic:
"'Lifting the Veil' is a response to a question we get asked a thousand times: 'Why do SSL consoles sound better?'. Spoiler alert: there is no secret sauce or single special piece of technology. In truth it's the result of an approach to design and manufacture that is deep within the DNA of the company. The article attempts to summarise how the different aspects of what we do come together to produce the magic."
The book is available for download as a free PDF.
More information: Solid State Logic