Solidtrax has announced the release of its first expansion for the Nord Lead 4 synthesizer from Clavia. Shapes 4 Red features 99 fresh new programs and 50 interesting performances.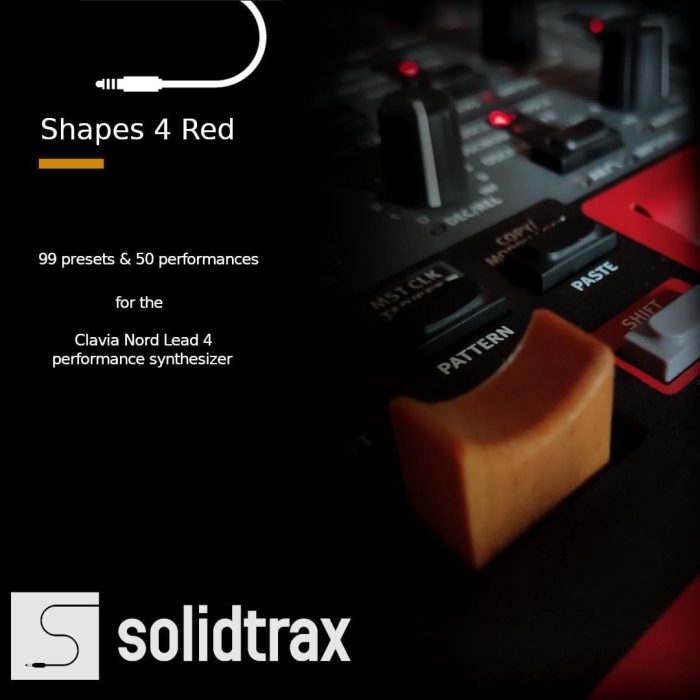 The Clavia Nord Lead 4 is, in our opinion, a very versatile beast of a synth. It does fantastic emulations of some famous analog synths, but it also goes beyond analog and can be proud digital with the FM capabilities and the many single cycle wafeforms that are available in oscillator one. Add the different filter types, two lfo's, the powerful fx section, and you quickly understand why this synth has stolen our hearts when we created this expansion.

With sounds that fit into categories like leads, pads, plucks and bass, this expansion will work wonders in a wide variety of music styles that benefit from modern and classic synthesizer sounds. Think of styles like House, Synthwave, Trance, Ambient, Pop and EDM, to name a few.
The soundset is available for purchase for 25 EUR ex. VAT where applicable.
Use coupon code SHAPES4RED during checkout to get a 30% discount. The offer expires June 20th, 2020.
More information: Solidtrax