SOMA Laboratory has announced the release of the Pulsar-23, an "organismic drum machine" designed by Vlad Kreimer.
Consisting of 23 independent modules, the semi-modular Pulsar can be used for the synthesis of percussion instruments and rhythms, bass and melodic lines, effects and sound landscapes, as well as a source of control voltage and powerful analog FX processor.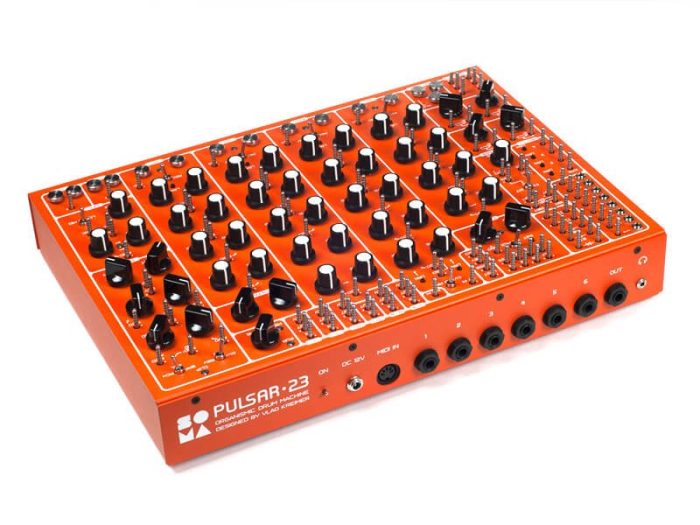 The PULSAR functions in three different modes: stand-alone, MIDI control and CV control. Moreover, all the above features and control modes can work simultaneously in any proportion or combination.

Additionally, PULSAR offers live circuit bending capabilities and the use of the artist's body conductivity to create patches and cross modulations. PULSAR continues the line of organismic synthesizers begun by LYRA-8, but now in the area of percussion instruments.
The Pulsar-23 is available for 1,500 EUR (ex. VAT, money transfer fees, shipping, customs). A purchase includes 30 cables with crocodile clips, a power supply and a high-quality handmade bag.
More information: SOMA Laboratory