Sonarworks has launched a Black Friday sale on its Reference 4 software for removing unwanted coloration from studio speakers and headphones.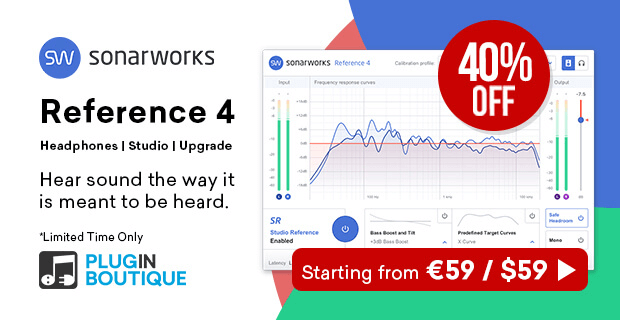 Sonarworks is on a mission to ensure everybody hears sound the way it was meant to be. Across all devices. Calibrate sound on your current headphones and speakers with Reference 4 and save 40% off for a very limited time only.
Prices are starting from $59 USD / 59 EUR for the Reference 4 Headphone Edition, with the Studio Edition and upgrade from the Headphone Edition also available at 40% off regular.
The offer expires December 3rd, 2019.
More information: Sonarworks