Sonic Mechanics has released Music Concrete FX, a sample pack by composer and orchestrator Connor Hutton (Blue Key Music).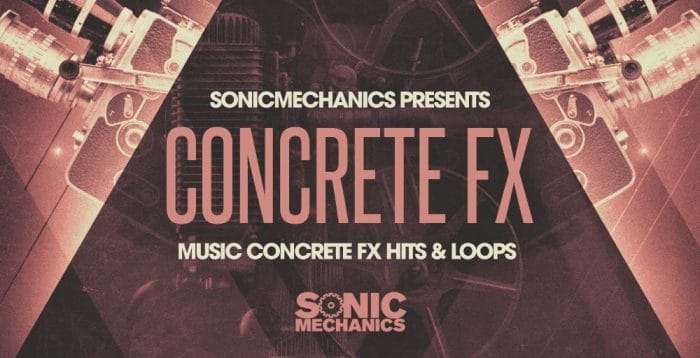 Soundtracks and compositions are often loaded with musical clichés. It's time for something different!

Music concrète is an ear-catching composition technique which blurs the line between sound and music. Every sound is unique and fresh. As a result, the technique has found contemporary resurgence in film, television, animation and game soundtracks. The fascinating and original sounds are also perfect for revitalising all styles of electronic music, including Downtempo, Drum & Bass, Dubstep, Electronica, House, Techno, Trance, and Urban.

Music Concrète FX is a striking collection of exclusive and captivating acousmatic sounds. A variety of sound processing techniques (such as granular synthesis, phase vocoding, and dynamic interpolation) have been employed to transform recorded natural environments into unique sonic landscapes that experiment with psychoacoustic phenomena. These innovative sounds will take your music far beyond the limitations imposed by overused synthesiser patches and FX.
The sample pack is available for purchase for £19.95 GBP.
More information: Sonic Mechanics / Music Concrete FX