Sonic Studio has announced the release of AudioRepair Toolkit (ART), a Mac OS X-based high-resolution audio application that repairs all manners of damaged sound files by removing interfering events while preserving the sound quality of the original material.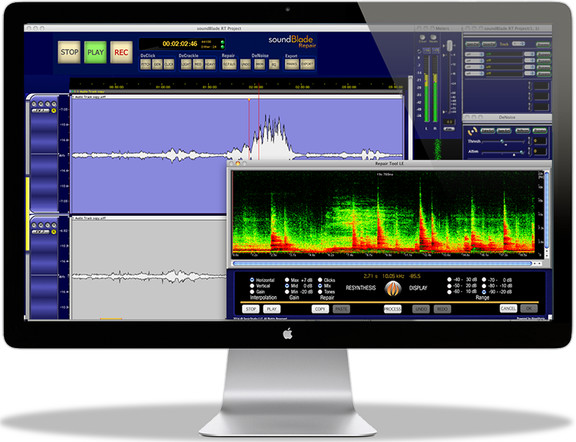 AudioRepair Toolkit combines incredible productivity with all the audio restoration tools you need into one affordable, standalone software package.
AudioRepair Toolkit features
Restore even the most heavily-damaged audio in a simple, intuitive user interface.
Remove ticks, clicks, distortion, hiss, hum and even coughs, chair squeaks or other spurious noises.
Record in stereo or mono up to 192 kHz.
Export multiple songs in a variety of file formats, sample rates and bit depths.
Full Broadcast WAV metadata support including ISRC.
Concise Editing — top/tail, crossfade, copy/paste.
The AudioRepair Toolkit for Mac is available for the introductory price of $416.50 USD (regular $595 USD).
More information: Sonic Studio