sonicLAB has announced an update to the PaSSBot stochastic filter bank plugin. Version 2 comes with some useful new features.
PaSSBot is a stochastic filter bank plugin, a cloud of filters with complex modulation capabilities driving up to 64 unique parallel instances.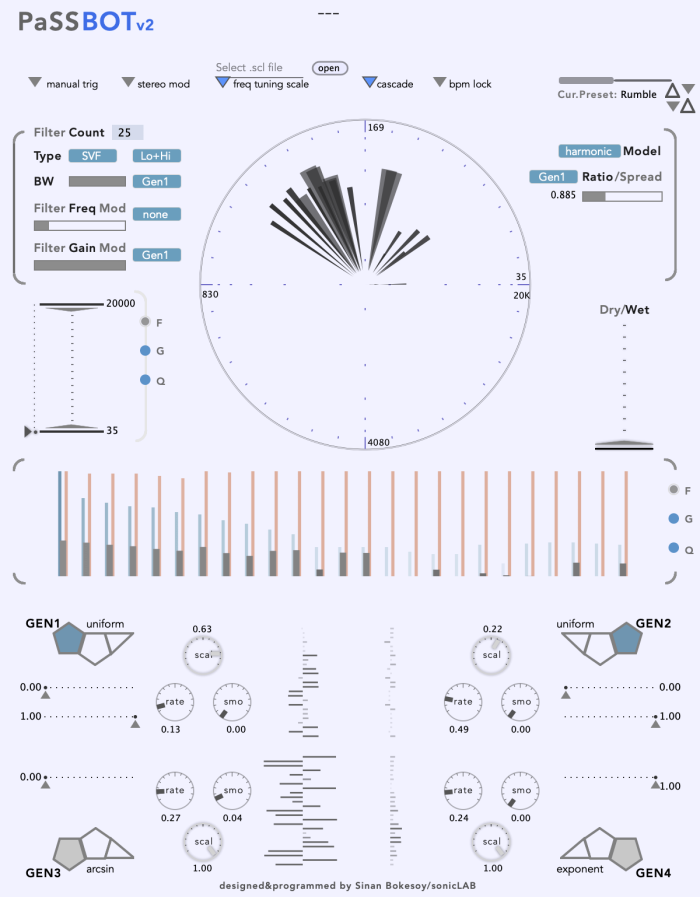 A new cascade filter mode which doubles the Biquad and SVF filters in series. BPM lock mode offers you DAW tempo sync for the GEN modulator speed rates. The GEN rate display is now normalized to Hertz value. Furthermore, the update includes cosine stereo panning.
PaSSBot v2 (VST3/AU) costs 69 EUR. It is on sale for 59 EUR until May 1st, 2020. The update is free for registered users of the PaSSBot.
The BOT bundle (including PaSSBot, VOLBot, EnVBot and BoTTrig) is on sale for 129 EUR until May 1st (regular 149 EUR).
More information: sonicLAB