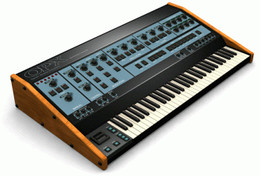 SonicProjects has announced some December X-Mas deals for its OP-X products.
OP-X is a remake of the legendary OB-X for VST and Reaktor. A real device was used for endless tunings and comparisons to get as close as possible. The result sounds nothing short of fantastic.
Hot December Sale deals
Hot deal 1:

OP-X PRO + OP-X for $99


No time to waste to decide! Simply get both for the price of OP-X with one single purchase! This is 33% off!
Hot deal 2:

V-Machine Bundle for 49 EUR = Half price


A must go for all V-Machine users! If you have hesitated to pull the trigger so far then this is the ultimate chance now!
Hot deal 3:

OP-X VST for $65


For those who can't reach the bundle deal. One of the greatest sounding synths for a bargain price!
Hot deal 4:

Upgrade from OP-X PLAYER to OP-X for $35


It's really time to upgrade now! Or are the presets so good that you've never ever wished to edit more parameters?
Hot deal 5:

Upgrade from OP-X to OP-X PRO for $35


With this price this must have upgrade should be a no-brainer! Get into new sound dimensions for christmas!
These deals are available until 31 December, 2009.
More information: SonicProjects