Sonokinetic has released Maximo, an action packed and powerful cinematic orchestral sample library for Native Instruments Kontakt & Kontakt Player.
The recording sessions for Maximo were done with a large orchestra of 101 musicians, with a 60 piece strings section, a 22 piece brass section, and a 19 piece woodwind section.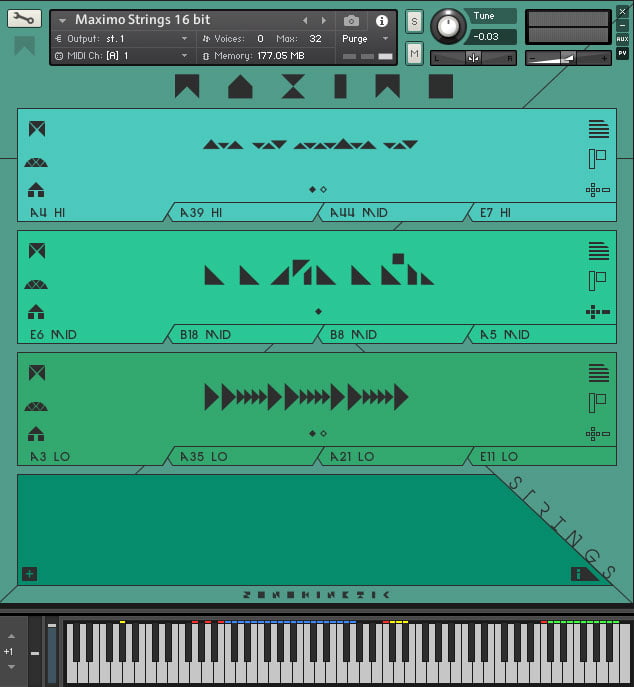 Maximo fills a space in our phrase-based orchestral line-up that many composers working in media have been waiting for. Like the old adage, we didn't go home, we went BIG! Our enlarged and expanded orchestra worked overtime to play the biggest, baddest orchestral phrases possible. Not only is the sound huge, but the writing has been tailored to this specific set of instruments. Some phrases were composed specifically using unusual harmonic content like the odd flat 6th and flat 2nd intervals. We created a product that will fit in perfectly with any contemporary writing style.

Of course all of the stuff you would expect in a Sonokinetic phrase-based instrument is there, so if you've used any of our instruments before you will be able to put Maximo to work right away without any trouble. Within minutes you'll be adding this big amazing sound to your palette.

Using our midi drag and drop functionality doubling the orchestral phrases with a synth for that hybrid sound has never been easier. The full score is also available within the interface so you can peek under the hood and see what's going on compositionally with the phrases you are using and how the sound coming out of your speakers has been achieved.

Expanding the brass section and having them play their lungs out was a very visceral experience and we think it translates really well to the finished product. The sound has a 'kinetic' strength and brings about a joyous feeling that is hard to ignore. We've been smiling all the way through production with this one!

For the strings and woodwinds the emphasis is on the lower side of things too, with 8 double basses, 16 celli, 6 bassoons and a contrabassoon. We've made sure that the low content has enough pressure and presence to carry a mix all the way through, whatever you decide to add on top.
Maximo for Kontakt and the free Kontakt Player is available for the introductory price of 199.90 EUR for the next 2 week (regular 249.90 EUR).
More information: Sonokinetic / Maximo