Sonuscore has announced the release of a free version of its Kontakt library Ethnic Flute Phrases, a scoring tool made to breathe life into every composition.
The free Ethnic Flute Phrases library includes over 100 live recorded ethnic flute phrases, providing an expressiveness which is unachievable in traditional sampling.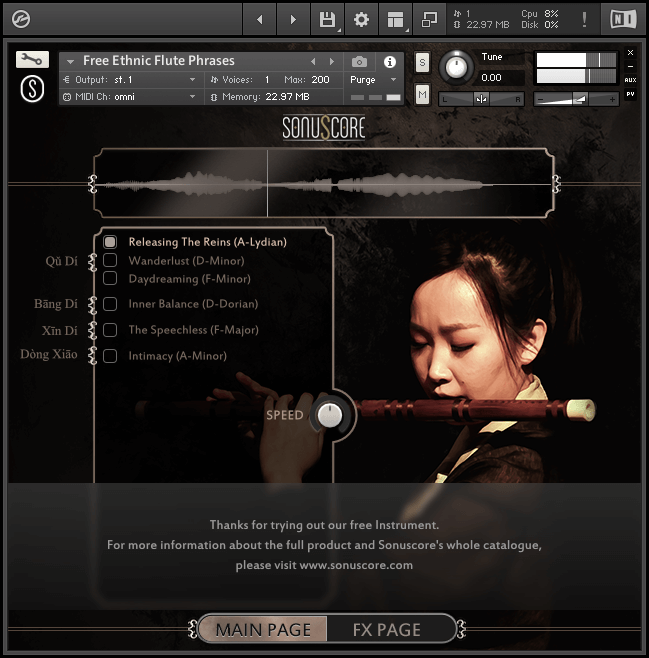 This freebie offers an insight into the phrase-concept of our successful "Lyrical Series", a cosmos full of outrageously beautiful and fully-playable phrase instruments. It contains great bonus themes from our full "Ethnic Flute Phrases" instrument.

Each instrument of our Lyrical Series includes a variety of live recorded phrases in multiple tonalities with countless different expressions, bringing the artistic soul of every instrument right at your fingertips. Enrichen your music with the characteristic human touch and get to know our Lyrical Series.
The library is a free download for Kontakt version 5.8.1 or higher (full version).
More information: Sonuscore