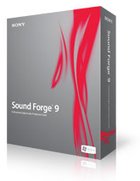 Sony Creative Software has released the upgrade to their Sound Forge® professional digital audio editing application to version 9.
New in Sound Forge 9
Multichannel file editing and processing, Multichannel audio recording
Drag-and-drop editing between channels
Hardware meters with output gain control, Phase and mono-compatibility meters
New wet/dry mix and crossfade options for effects
Channel Converter tool for multichannel files
Multichannel capable Spectrum Analysis
Enhanced user interface and color customization
Multichannel Windows® Media File support, 5.1 Dolby® Digital AC-3 export (Studio plug-in)
Gracenote® MusicID™ technology
Includes Noise Reduction 2.0 and Mastering Effects Bundle powered by iZotope™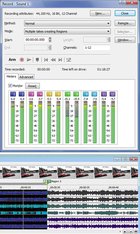 The Multichannel audio recording looks like a great feature. From the Sony info page:
With Sound Forge 9 software, you can record multichannel audio when using multichannel sound card devices. Each audio stream can be set to a particular channel, and be edited in the Sound Forge interface just like a stereo file.
Check the Sound Forge product page for more information and a link to download a Trial version.
Also, the Spring 2007 catalog is out. You can sign up to get it.
More information: Sony Creative Software