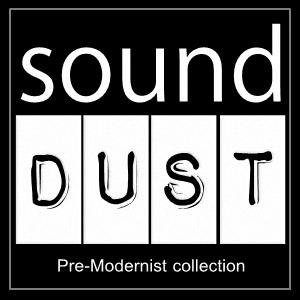 Sound Dust has launched the Pre-Modernist collection, a sound library for Spectrasonics Omnisphere featuring 158 chunky, organic electronic patches for Omnisphere with a strong emphasis on rhythm and texture.
Inspirations and touchstones have been the 70s punk electronics of synth pioneers Suicide, the glitchy dub experiments of Pole, the tape/synth/sampler explorations of Laurie Anderson, Glenn Branca's wall of guitars, and more recent experi-mentalists Ben Frost, Tim Hecker, Oval plus the film scores of John Carpenter and recent movie sound tracks of Gone Girl and It Follows

Essentially, I've tried to take Omnisphere to places it wouldn't normally dare go.

All patches will have something interesting mapped to both Aftertouch and Mod Wheel, and are intended to be as expressive and malleable as something made out of zeros & ones can possibly be.
The library is available for purchase for the introductory price of £20 GBP until March 24th, 2015 (regular £25 GBP). Use coupon code skankblok at checkout.
More information: Sound Dust / Pre-Modernist collection