Sound Magic has announced the release of its latest hybrid modeled virtual instrument Acoustic Guitar, featuring the sounds of a customized version of a Martin D-28 steel string guitar.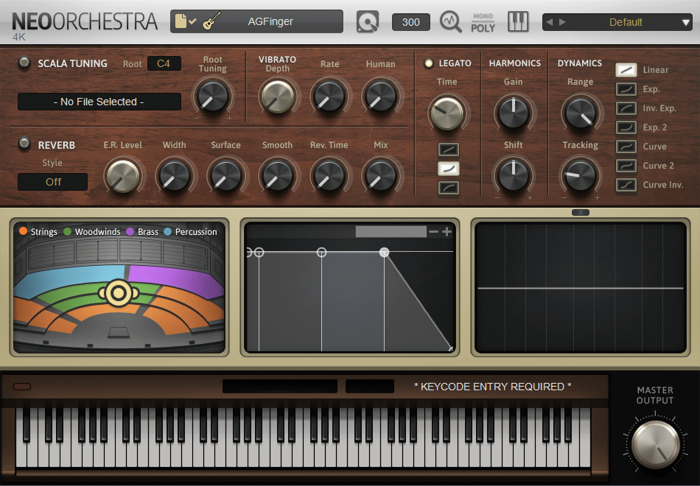 The 4 GB instrument library includes "Pick" and "Finger" sample sets (over 2,900 samples in total) and features over 10 techniques.
By using the latest Hybrid Modelling technology, our acoustic guitar could provide both authentic sound from a sample library and playability for a modelling instrument. The design philosophy of Acoustic Guitar is simple as "top notch steel guitar sound in an affordable price, while maximum the sound shaping possibilities to provide more choices on sound"

Modelling can do the things that sampling technology cannot. In Acoustic Guitar, musicians can start legato or glissando anytime they want, on any technique it has, not limited to the patch that has sampled legato. Also, they can change timbre in real times as a modeled instrument. With modeling technology, users can get an instrument that sound keeps changing, not the fixed or dead as a sampled instrument. In audio demos, audiences can clearly hear how the instrument changes through time; give the sound unlimited possibilities and varieties.

Acoustic Guitar is powered by the latest Neo Orchestra Engine using Hybrid Modeling Technology. It offers both the authentic sound of sample library and the playability of Physical Modelling instruments. Acoustic Guitar provides musicians with everything they need for a great sounding guitar suitable for many different styles of sound.

Acoustic Guitar offers far more sound-shaping options than a sampling instrument with five bands parametric EQ and more control over the harmonic partial sounds. This means users can quickly change timbre with a simple turn of a knob or tune every single note with the Scala tuning system. Sound Magic also has made it possible to switch to different stops on a single track with our performance keyswitch system that allows Acoustic Guitar to be used in live performances without sacrificing quality or efficiency.
Acoustic Guitar (VST/AU) is available for the intro price of $49 USD until September 5th, 2020 (MSRP $69 USD).
Sound Magic has also announced a sale with up to 71% off on over 10 instrument and effect plugins until June 8th, 2020.
More information: Sound Magic