Sound Magic has announced the availability of a new version of Neo Reverb, its latest hybrid convolution and algorithm reverb audio effect for Windows and Mac.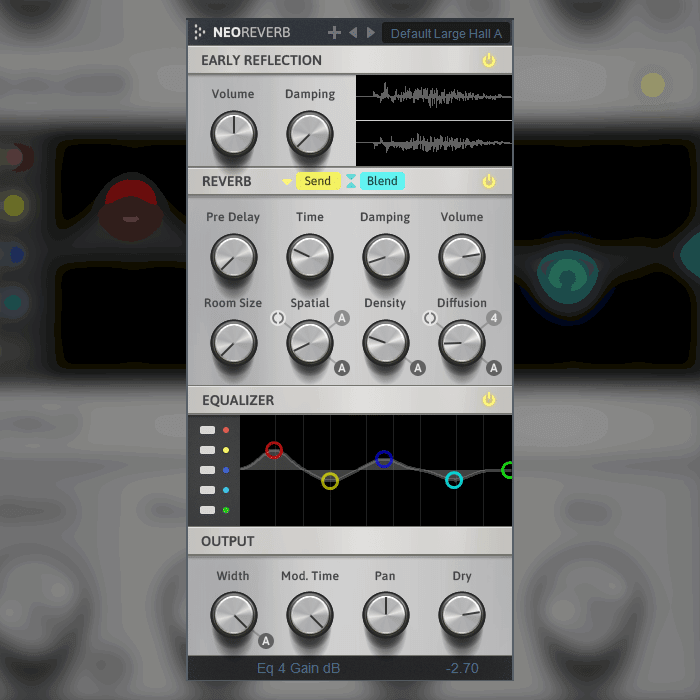 Neo Reverb is a revolutionary Hybrid Convolution and Algorithm Reverb which combines both advantages of Convolution Reverb and Algorithm Reverb. It is commonly considered that convolution reverb sounds best and realistic, but has a static sound. While Algorithm Reverb sounds live and dynamic, but lacks the realistic of the convolution reverb. Combining the advantages of both has remained a dream until Sound Magic presents Neo Reverb. By converting the True Stereo IRs of specific spaces to Algorithms, Sound Magic is able to open a new door for digital reverb with the birth of Neo Reverb.

Sound Magic has spent years in finding what a good Reverb is. After analyzing several famous reverb units, including lexicon 480L and 960L, Bricasti M7 and TC system 6000. we concluded a good Reverb should have 3 critical characteristics, Clean, Clear and Open sound. Clean means the reverb should color the original sound in a minimum amount. Clear means the reverb could generate a rich and realistic reverb/space feeling. While open sound means the sound should not sound like in a box or a tiny space, should have a big, open sound field. Neo Reverb features an open. big, dense, clean and clear sound and provides highest sound quality to musicians. And it is the first software reverb which dares to directly compare with famous expensive hardware reverbs (Lexicon 480L and TC System 6000).
Neo Reverb features
All-purpose reverb with 8 algorithms for different spaces, including hall, concert hall, room, plate, chamber, ambience and space.
Innovative hybrid convolution and algorithm reverb engine.
Innovative cascade true stereo technology.
Powerful modulation system.
Over 40 in-depth controls.
Over 130 algorithm IRs in 6 different categories.
Neo Reverb (VST/AU) is on sale for the intro price of $69 USD until September 19th, 2020 (regular $169 USD). Sound Magic has also announced the Neo Reverb Week Sale Event with up to 71% off on over 10 instrument and effect plugins until June 22nd, 2020.
More information: Sound Magic