Sound Magic has announced its latest hybrid modeling instrument Electric Guitar T, featuring Fender's legendary Telecaster solid-body electric guitar.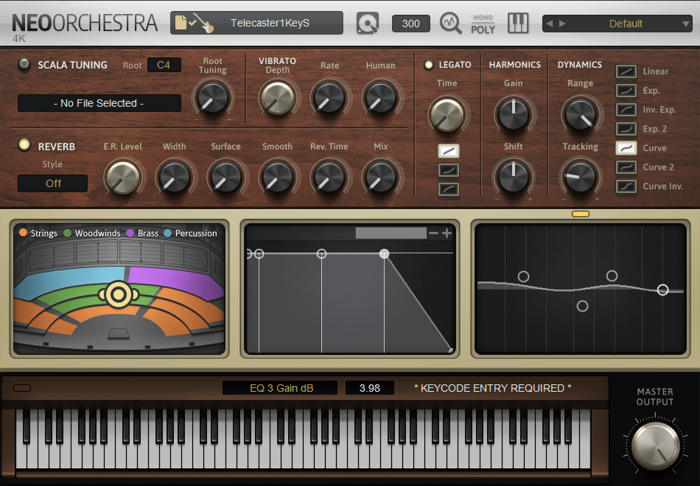 The deeply sampled guitar instrument features the full version of the VStomp effect system based on Hotone's proprietary CDCM system.
Electric Guitar T is a sample library for Fender's legendary Telecaster, the world's first commercially successful solid-body electric guitar. Its simple yet effective design and revolutionary sound broke ground and set trends in electric guitar manufacturing and popular music.

Telecaster is a versatile guitar, usable for most styles of music and has been used in many genres, including country, reggae, rock, pop, folk, soul, blues, jazz, punk, metal, alternative, indie rock, and R&B.
Electric Guitar T features
Deeply sampled, Over 5,100 samples, 13GB sample uncompressed data.
Modeled Vibrato, Slide, Bend and Legato.
Innovative Performance Key Switch system.
VStomp Effect System provides Reverb, Delay, EQ, Noise, Enhancer and more.
26 CDCM powered legendary vintage and modern amplifier models.
20 CDCM powered classic cabinet models.
Built-in IR loader for applying your favorite cabs.
VStomp can be used a standalone or effect plugin.
Comprehensive Envelope system.
Scala Tuning System can emulate the old/new tunning system.
DFD/RAM system enables users to relocate resources and ensure the best performance under every individual project.
Differnt GUI mode for standard resolution and 4K resolution.
Electric Guitar T is available for the intro price of $79 USD until December 31st, 2020 (MSRP $199 USD).
More information: Sound Magic