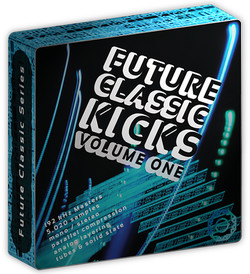 Sound Pack Flyer has announced the release of Future Classic Kicks Vol. 1, a sample pack featuring drum kicks by Aion Library.
This professional kick-drum kit contains 5,020 kick drum samples -mono and stereo-, 48kHz. / 24 bits. Hand-crafted from the DSI Tempest analog drum machine, these samples were then recorded with parallel processing techniques through high-end valves and compressors.

With immense selection, at an extremely affordable price, this kit is your solution to happy, thick electronic kicks. (This will probably be your foundation of dance, EDM, and house kicks for a LONG TIME!).
The sample pack is on sale for $17 USD for two weeks (regular $23.95 USD).
More information: Sound Pack Flyer