Sound Radix has announced a sale in celebration of its 10th anniversary, offering discounts of up to $100 USD off on its audio plugins and bundles.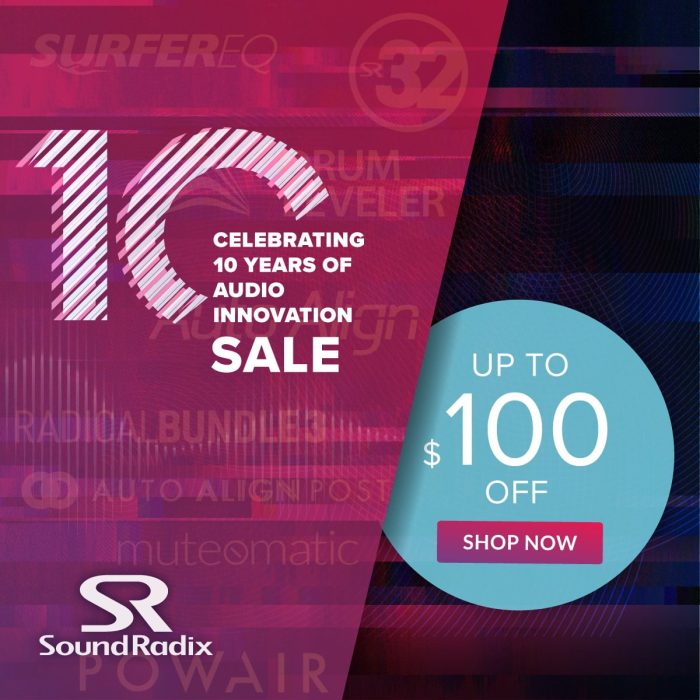 We can't believe it's 10 years since we released Auto-Align, the world's first (and still the best IOHO) microphone time/phase alignment plugin.

To celebrate, we're throwing a proper sale party! For the next 10 days, everything in our shop is up to $100 off.
If you already own any Sound Radix product, log in to your User Area to see even deeper discounts and personalized offers.
The sale ends August 1st, 2020.
More information: Sound Radix