Sound Radix has announced it is celebration the launch of its new website with the release of Muteomatic, a plug-in that automates the activation of a talkback or listen microphone channel according to your DAW's transport state.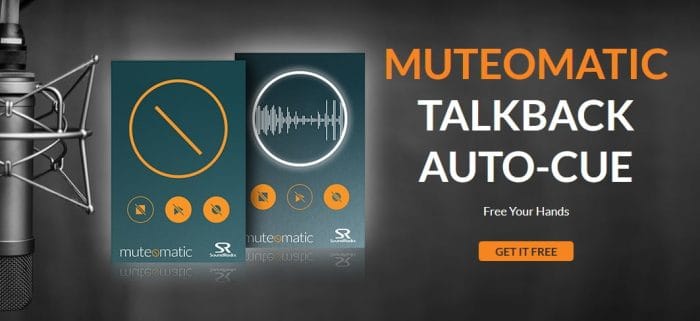 Did you ever find yourself talking to the band in the studio excitedly, only to realize that you've spoken to yourself for the last few minutes, because you'd forgotten to press the talkback button? Or did you ever have to put out a fire started by a client who had commented on a talent's attitude while the talkback mic had been unwittingly left open?

Enter MUTEOMATIC.

MUTEOMATIC will automatically mute the talkback or listen mic channels according to your DAW's transport state, opening the mic automatically when the DAW stops and muting it back when the DAW is in playback or recording mode, all while clearly displaying when the mic is open or muted, so that you won't find yourself in awkward positions or have to play fireman again.

In addition, MUTEOMATIC can be used to automatically mute long effect tails or a monitor's vocal effects when the DAW is no longer playing, clearing the air for intelligible conversation.
Muteomatic features
Auto-mute a talkback or listen mic channel according to the DAW's transport state.
Elegant and clear design boldly displays the talkback state.
Automatically mute long effect tails or monitor effects when DAW is paused.
One-click temporary interrupt mode.
Compatible with most major DAW's on Mac & PC.
Available in 32- and 64-bit AAX, RTAS, VST and Audio Unit Formats.
Muteomatic is a free download Windows and Mac.
More information: Sound Radix / Muteomatic