Sound Radix has released version 2.0.3 of 32 Lives, the AU and VST plugins adapter for Mac that enables running 32-bit plugins in your 64-bit DAW.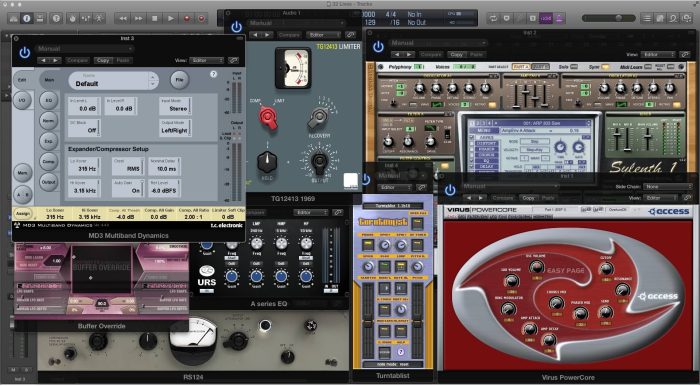 Our team has been working hard to tackle the challenges of resurrecting some of the plug-ins that were no longer working or showing UI on macOS High Sierra and further improving compatibility with classic plug-ins such as Auto-Tune EVO, EMI RS124, Mobius and more. We're happy to report success!

To download the latest installer, point your browser to the User Area. If you're already running 32 Lives V2, simply run the latest installer and you'll be good to go. There's no need to re-resurrect your plug-ins.
Changes in 32 Lives v2.0.3
32 Lives now supports macOS 10.7 or greater.
Manager now warns if Custom VST Folder is too big for scanning.
Manager now checks for authorization (to avoid confusion with demo version).
VST: Fixed AudioEase Nautilus, Mobius, PowerCore Vintage Amp Room not showing UI.
AU: Fixed Antares Auto-Tune (and possibly others) not showing UI on High Sierra.
AU: Fixed EMI Abbey Road R124 failing auval.
AU: Fixed AudioEast Nautilus crashing on Ableton Live.
Fixed Ableton Live not responding to keyboard while wrapped plug-in UI is open.
Fixed some transparent areas in Mobius UI.
More minor bugfixes & improvements.
The update is now available to registered users.
The Auto-Align automatic microphone alignment and phase correction and Pi multi-channel phase interactions mixer have also received updates.
Implementing iLok support was one of the most requested features from our busy producers, so we're happy to announce that we've now completed the migration of all of our products to the iLok license management system with the maintenance update releases of Auto-Align 1.6 and Pi 1.1!

It's now much easier to take your licenses on the road and move between studios. Machine activations are supported as well, so if that's how you prefer to roll, just select your machine as the activation target and you'll be good to go. No iLok device is required and you still get 3 activations with your license.
Users can upgrade to the latest version by logging into their User Area and pasting the upgrade redeem code in their account into the New License Activation box along with their iLok account ID and email address. A free iLok account and an iLok License Manager are required.
Fully functional, time-limited trials are now available for all Sound Radix plugins (32 Lives demo scheme remains unchanged).
Sound Radix is showing its products at the NAMM 2018 Show, at booth #15101.
More information: Sound Radix