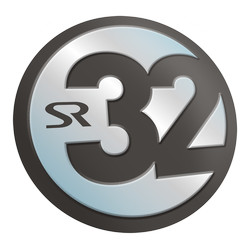 Sound Radix has released version 1.0.4 of 32 Lives, a 32-bit to 64-bit Audio-Units plug-ins adapter for Mac.
We're happy to announce the immediate availability of 32 Lives free update version 1.0.4!
This update includes numerous fixes and improvements and is recommended for all users.
Changes in 32 Lives v1.0.4
General bug fixes

Fixed problem with plugins which have several version available simultaneously.
Fixed crash with URS plug-ins when writing automation.
Fixed Destroy FX Buffer Override tempo sync not working.
Fixed crash with IK Multimedia plug-ins in case the authorization wizard is left open for more than one minute.
Fixed DAW hang caused by IK Multimedia's authorization wizard window being hidden behind the DAW window; such hidden windows are now correctly brought forward.
Fixed crash with Arturia Analog Factory in Live.
Fixed most Pluggo validation crashes.
Fixed Abbey Road plug-ins UI not being refreshed after loading a preset.
Fixed some plug-ins failing to open due to component flags mismatches.
Fixed resurrected plug-in crashing in case the original 32-bit plug-in has been removed. Instead, the plug-in just fails to open.
Fixed memory leaks.

GUI fixes and improvements

Added support for multiple screens.
Added support for plug-in windows resizing.
Improved Digital Performer plug-in windows behavior – windows get "out of the way" when appropriate.
Fixed plug-in windows sometimes detaching from frame.
Fixed scenario where a plug-in window could be incorrectly hidden after clicking on it, in case a different application's window overlaps with it.
Fixed other applications' invisible windows hiding plug-in windows.

Resurrection fixes and impovements

Enabled resurrection of Novation Automap and Longcat H3D.
Installer automatically updates previously resurrected plug-ins – no need to manually re-resurrect after installation.
Fixed 32 Lives manager crash when scanning components which do not contain Audio Units.
32 Lives is available for purchase for $99 USD.
Sound Radix has also announced the availability of Auto-Align, SurferEQ and Pi in VST3 format.
To all you VST3 users, we're happy to present a cross-platform VST3 compatibility update to all our plug-ins! The VST3 version is fully backward compatible with the previous VST2 versions, so older saved projects will automatically load into a VST3 instance and vice versa if the new VST3 version is not present. The update is free and recommended for all users.

Also in this update are a fix to an Nvidia Pro Tools 11 crash and other improvements.
More information: Sound Radix / 32 Lives