Soundelux USA has announced the release of the U195 cardioid fet P48 microphone.
Based on the original Soundelux U195 in production from 1996-2006, and the Bock 195 in production from 2007-2014, the Soundelux USA U195 features a new improved k67 capsule while maintaining the famously innovative "FAT" switch low-frequency control and it's unparalleled massive output transformer.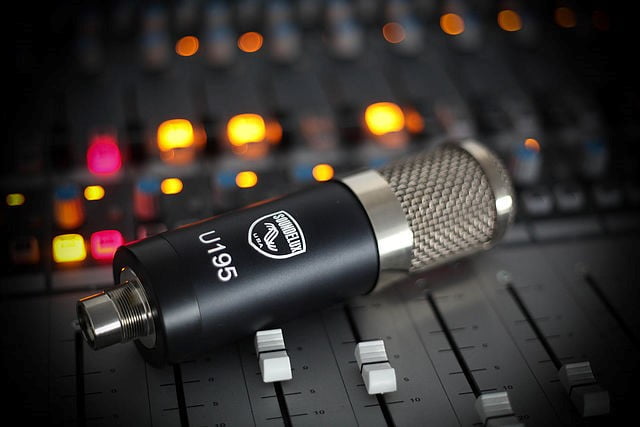 The U195 is a versatile phantom-powered single, low-noise, wide-band fet mic coupled with Soundelux USA's new super smooth k67 capsule. Add to this a classic, massive output transformer along with a unique "FAT" switch, and you have the ultimate Swiss Army Mic capable of handling any studio chore you can throw at it.

"The U195 can satisfy a wide range of applications for engineers and studios that may have a few expensive models, but need to fill out their mic cabinet without breaking the budget," said David Bock, who makes the microphones in California. "This mic provides remarkable fullness and presence with exceptionally low background noise on everything from vocals and acoustic instruments, to guitar cabinets and drums."

While the U195 is based on the platform of a very famous mic, this new Soundelux USA version was optimized removing the patterns, removing bandwidth restrictions, multiplying the transformer size and removing the atonal inharmonic fet bias system, resulting in superior musicality at a shockingly lower cost.

The Soundelux USA U195 features a pad switch, lo-cut switch, and a "fat" switch, allowing you to carve the desired tone. The also mic comes with a metal threaded stand mount.
Soundelux USA U195 features
Capsule size: 1″ dual symmetrical backplate K67 type
Impedance: 200 Ohms true transformer balanced
Amp: Class A fet/transformer, no switching supplies/oscillators
Amp Controls: fat/norm, lo-cut, pad
Freq Range: 20Hz-16kHz, +/-2dB
S/N: 81dB "A", 72dB unweighted
Dynamic range: 111dB
Sensitivity: 8mv/Pa
The Soundelux USA U195 microphone is available for purchase for MSRP $1,249 USD.
More information: Soundelux USA