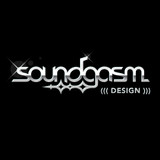 Rick Christy has announced the launch of Soundgasm Design, a new company which aims to create quality, affordable products that can help make composing music on a computer a more enjoyable, inspirational, and rewarding experience.
Rick Christy also known as grymmjack, the man behind DesignerMonkey which has been offering free and commercial graphic design services to plug-in developers for the passed few years, has founded Soundgasm Design, currently selling sound banks and presets for VST instruments. SGD will later extend it's product line to include Live Packs for Ableton Live, ReFills for Propellerhead Reason/Record, product agnostic waveform sample packs, and Native Instruments Reaktor ensembles, as well as commercial skin, graphic, and identity design services for the computer music scene.

Rick is joined by his extremely multi-talented friend Leslie Sanford, owner and founder of Sanford virtual instruments and effects including the hybrid synthesizer Cobalt, ComputerMusic magazine PhaserCM, and an array of other high quality affordable Sanford brand audio effects. Leslie has created an incredibly diverse bank for G-Force ImpOSCar called Cicada and will be creating future soundbanks and Reaktor ensembles available exclusively through Soundgasm Design.
New Soundgasm Design products
Leslie Sanford's Cicada for G-Force ImpOSCar

, a sound bank release containing 3 banks with 36 patches each for a total of 108 patches. All of the basics are covered from useable basses to lush pads. But it doesn't stop there. The Cicada banks dive deep into impOSCar's possibilities taking you on a sonic journey we think you'll find unique and rewarding.

Azure for Leslie Sanford's Cobalt

synthesizer which features 32 patches, 8 from each of the most usable categories, and covers a little of everything. The main focus of this bank is to push Cobalt a little farther than it has been pushed before.

FunkUnit for Sonic Projects OPX-Pro

, a 32 sound bank which attempts to capture the essence of the 1980's and enhance that essence into a modern usable set of sounds with a contemporary funk influence. Inspired by the films and pop culture of that decade, FunkUnit attempts to provide a little bit of that 80's funk magic for your compositions.
Cicada is available to purchase for $15 USD, Azure and FunkUnit are $5 USD each.
More information: Soundgasm Design