Soundiron has announced the release of version 2.0 of Luminabells, an instrument library that brings you the mysterious and angelic essence of the simple ordinary light bulb, captured as a tiny, starry galaxy of humble and yet beautiful sounds.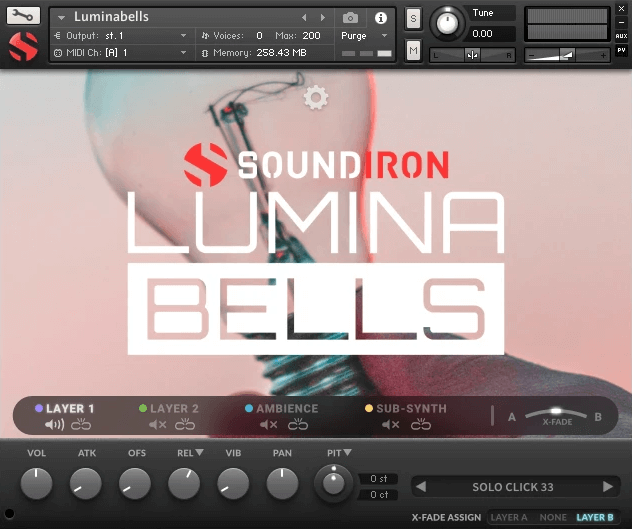 We recorded all manner of sizes and shapes of the old filament style incandescent bulb, lovingly sculpted into a rich collection of tuned and un-tuned percussion, sustaining melodic tones and otherworldly effects.

For Luminabells 2.0, we included wide variety of playable articulations, brand new atmospheric textures, ambient pads, drones, and 20 custom fx presets to spark your creativity. Luminabells is the perfect addition to your composing palette for soundtracks, film/video game scores and much more.
Luminabells 2.0 features
One master NKI instrument bank in open Kontakt format.
Tuned & untuned tonal resonant dings, rings, pings, pops, clacks and other transient impacts from 40 lightbulbs of all shapes and sizes.
20 Ambience patches created from the source content.
24 bit / 48 kHz uncompressed PCM wav samples.
20 Custom Sound-Designed FX and Ambient presets.
1,649 Stereo WAV files.
1.2 GB installed.
Flexible and intuitive multi-layer user interface controls, with LFO, filter, glide, and arpeggiator.
Full FX rack with convolution reverb with custom rooms, halls, chambers & FX environments.
Luminabells is available for the full version of Kontakt 5.5 or later. It is on sale for $9 USD until July 14th, 2020 (regular $15 USD).
More information: Soundiron