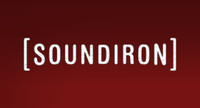 Soundiron has released Soundiron Snack, a free sample library for Kontakt.
Hey guys, we just popped out a cheesy little free sample library just for fun. We're actually working on more mighty and serious things, but it's the middle of the week and we probably have a bit of ADD.

Mike's cat Snack does stupid pet tricks for food, like jumping through hoops. a goofy little video turned into a goofy little sample library when somebody suggested sampling Snack. We flipped on our recorder and that was that. After a bit of digital manipulation and sound design, a cool little batch of ambiences and percussion elements were born.
Soundiron Snack
24 Samples 44.1kHz / 16 bit (39 MB).
7 long-sustaining evolving ambiences, 8 meow sfx, 6 percussion elements.
Soundiron Snack for Kontakt 3.5 or later is available as a free download.