Norwegian startup Soundly has launched its new Soundly app for Windows and Mac, giving you instant access to thousands of sound effects in the cloud.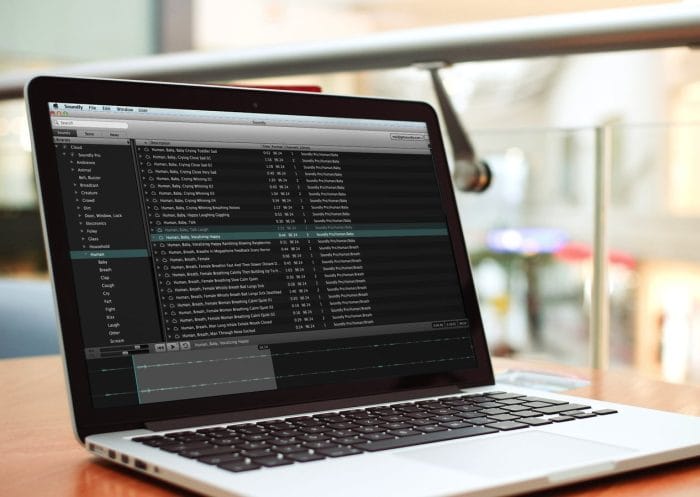 You can preview, edit and drag-and-drop sounds in real-time, straight from the Soundly Cloud into your favorite DAW or video editing suite. Soundly can also manage your existing sound effects collections, giving you a useful librarian for all your sounds. Instantly search across the cloud-based libraries, as well as your local sound collections, to find the SFX you need. And, of course, access your sound effects in the cloud from anywhere in the world.

Premium features include the continuously-updated Soundly PRO SFX library, with thousands of custom-recorded sounds, as well as a Store module that enables you to purchase additional premium libraries on the fly.
Soundly features
Free to download and comes with 300+ free sound effects, hand-picked from the exclusive Soundly PRO premium SFX catalog.
2 premium subscription options: Pro ($14.99/m, 5000+ SFX), 24hr pass ($9.99).
Access sound effects in the cloud from anywhere in the world.
Drag-and-drop whole sound files – or snippets – from the Soundly cloud straight into your DAW, video editing suite or to your desktop.
Tweak and edit pitch, speed and reverse on any sound, and hear the results in real-time.
Import local files – including metadata -, to easily manage your existing SFX collections.
Instant search to quickly find the sounds you need, across cloud libraries + local files.
The store allows you to get additional free and premium sound effects libraries – immediately delivered as you need them.
Freesound integration in Soundly PRO, so you can access the entire Freesound.org catalog straight from Soundly.
Built for speed, as Soundly uses Google's infrastructure for unparalleled redundancy, safety and speed.
More information: Soundly