Soundness has released SoundSoap 4, the latest version of its audio cleaning software for Windows and Mac.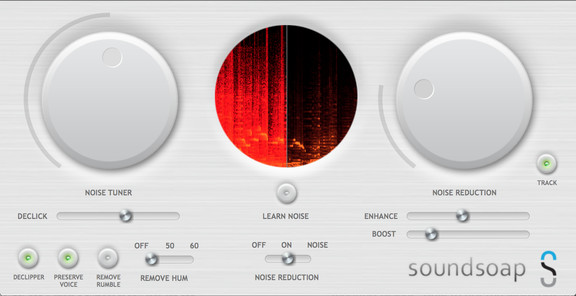 SoundSoap 4 has some amazing new features and enhancements! A new Loudness Maximizer boosts the volume of your audio tracks without introducing distortion. SoundSoap 4's new Declipping feature automatically fixes distortion on audio that was recorded too loud, using an advanced digital signal processing algorithm to restore clipped audio signals.

The new Track feature automatically reduces the amount of noise reduction during louder sections of the audio material, effectively increasing the amount of noise reduction you can apply. It is like having your own audio mastering engineer riding the noise reduction controls!

SoundSoap 4 now saves WAVE and AIFF files in 24-bit format for pristine audio quality (Mac). SoundSoap now includes a large parameter value display and a waveform display now shows the audio material when working with audio-only media sources.
SoundSoap 4 is available for purchase for $149 USD. BIAS SoundSoap and SoundSoap Pro user can upgrade for $49 USD. Registered owners of SoundSoap 3 who purchased after September 1 will receive a free upgrade.
More information: Soundness / SoundSoap 4