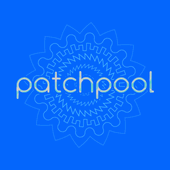 Patchpool has announced the SoundPack Summer Sale, a limited time offer on its sound and loop libraries.
Buy 5 Packs of your choice listed on the product page for 50 Euros. You have 17 SoundPacks and 2 LoopPacks to choose from. You'll find many Gigabytes of top notch audio material (wavs), all files can be demoed via the Souncloud widgets.

Soundscapes, Drones, Pads, Ethereal Textures, New Age, Sci-Fi Textures, Horror Scapes, Football Crowds, Alien Voices, Witches, Trains, Birds, Animals, Drumloops, Musicloops and much more, it's all in there.
The sale ends July 9th, 2012.
More information: Patchpool