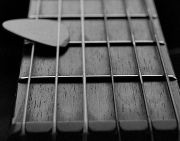 Sounds And Effects has released Pure Acoustic Special Edition, a sample library for Kontakt.
Pure Acoustic Special Edition offers rare authenticity, fidelity and flexibility to your studio.
Pure Acoustic Special Edition features
1,238 high quality 24 bit samples.
Instruments: Martin HD-28 "Herringbone" and a Taylor 410.
Each note has been meticulously reproduced with up to 9 sample-layers per each note. For both guitars, the low E string was de-tuned to low D to capture deep buzzy bass notes.
Articulations include picked, fingerstyle and plucked with two fingers.
Variations include picked vibrato soft, picked vibrato hard, half step slides, fingerstyle vibrato, harmonics, soft and hard muted notes, open strings, fret noises.
The presets include many velocity switches including: Picked to Pluck, Mute to Pick, Mute to Pluck, Mute to Pick to Pluck, Fingerstyle to Pluck, Open Strings to Harmonics.
Mod Wheel is often used to add real vibrato.
Pure Acoustic Special Edition for Kontakt is available as a digital download for $59 USD.
Visit Sounds And Effects for more information and audio demos.