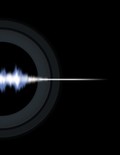 Sounds And Effects has releaed Synths of the 70s, a sample library for Emu X / Proteus X.
Intended to be much more like a virtual sound module then a standard sample library, the intent of this library is not just to emulate the old vintage synth sounds, but instead to use them as source material to build totally new and exciting sounds using Emulator X and Proteus X's advanced synthesis engine– including the multipole or morphing filters, envelopes, synced and free running LFOs, integrated effects, and much more.
Synths of the 70s features
474 presets in all, 400 MB of 24/44K source samples.
Analog source material from Mini Moog, ARP 2600, Moog Opus 3, ARP Odyssey, and Oberheim SEM module.
Extensive use of Mod Wheel and Aftertouch for realtime control of LFOs, Filters and more.
Raw white noise, ring modulator tweets, bleeps and blurps, trills, & sample and hold.
Mono Mode and Portamento mode presets.
Analog Drum bank: each sound programmed individually on an ARP 2600.
Also contains DSP'ized samples & presets–highly modified from the originals.
Synths of the 70s is available now for $39.95 USD.
Visit Sounds And Effects for more information and mp3 demos.