A few weeks ago I reviewed Sounds in HD Vol. 1, the first in a series of drum sample libraries by Sounds in HD.

Sounds in HD sound designers Keyflo (Jarrett Todd) and Zeph (Humberto Zayas) have been producing for over 6 years. In their studio in central NJ they have been building their own drum sample library for the last 3 years.
I asked Zeph if he could tell us a bit more about how Sounds in HD Vol. 1 was done.
We start with a synthesizer and create a sound similar to a drum. Then we layer with a live recording of a drum or another percussion sample. Depending on what sound we are going for we might have to use some kind of processing plug in such as, Izotope Trash, to get some harmonic distortion or stereo effect that EQ and Compression cannot bring to the sound.
A big part of our sound design is listening to the sample for tones or pitches that disturb, distort, or even clip the sound. Using EQ, we pin point the disturbances closing in on the frequency the tone is in and its width and then lower the db on that sound. Using this method often solves many rumbling bass issues, clipping on a cracking sound and other noises.
Mixing and Mastering are essential parts to making appropriate samples. We mix each individual sound going into a sample together. Any live sounds are recorded through industry standard Cubase and or Protools, 16 bit, ran through hardware like the Avalon 737, and software processing tools like Waves, and Izotope. For the most part, we stick to one concept in the sounds; mixing elements of bass, mid and highs. When you break it down to this level you really have control over the sound as a whole.
Once all the sounds are mixed, we master for commercial and consistent loudness and then export at 16 bit wav samples for compatibility with any producer or engineers DAW.
Every sound is like a new story.
There's a free demo kit with 15 samples available for download so you can have a taste of what these samples sound like.
Special Sale
Want to get more? I have some good news for you. Zeph has offered rekkerd.org readers a special discount. The 200+ samples of Volume 1 normally go for $39.95 USD, but for the next two weeks you can get them for just $25 USD.
Follow this link to take advantage of the offer: Sounds in HD Vol.1 for $25 (update: no longer available).
Contest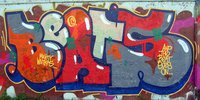 Now I think $25 is quite cheap for this lovely sample library, but you can get it cheaper still.
If you'd like to get your hands on Sounds in HD Vol.1, all you need to do is create a quality hip-hop/downtempo beat* for a chance to win a free copy.
Sounds in HD Vol. 1 contest rules
Create an original beat using a software synth/drum machine or any hardware you might have (so don't use samples from licensed sample libraries or stuff you found on the internet).
Enter up to five samples in the contest to maximize your chances.
Send the beat(s) in .wav format (16/24bit, 44kHz) — preferably cut to loop well.
Please include your (artist) name and the bpm count in the filename(s) and you can optionally include a link to your website with your submission.
Example: ronnie_01_110bpm.wav
Deadline for submission is 28 December, 2008 – 11.59pm CET
Note: you may use melodic content in your beats if you like, as long it's a beat first.
The rekkerd.org voting committee (that'd be me and my wife) will hand pick the best beats. The contributors of the top 3 beats will receive the following prizes:
Sounds in HD Vol 1 + bonus pack of 25 sounds + lifetime discount on all Sounds in HD products for the first place winner.
Sounds in HD Vol 1 + bonus pack of 25 sounds for #2
The bonus pack of 25 sounds for the third place winner.
Now it'd be a shame for me to hold on to all these quality beats you are going to send me so I will also release all submitted samples as a free (CC-licensed) sample pack after the contest. You will of course get full credit for your work.
The small print
Working with samples is always a bit tricky so here's some small print that would be good to read so you can do the right thing™.
Samples you provide must be original and created by you from material that is not copyrighted.
You will allow rekkerd.org to release your sample(s) as part of a download pack, licensed under the Creative Commons NonCommercial Sampling Plus 1.0 License.
Your (artist) name and contact details (i.e. website) will optionally be included in the download pack.
Looking forward to hearing your beats! If you still have questions feel free to ask.
* Any genre beat is welcome (and will be included in the download pack), but since it would be a bit hard to pick winners across many different styles we're looking for this particular flavor.