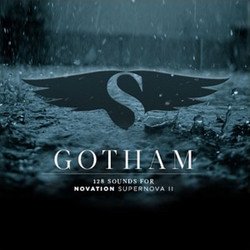 Sounds for Synth has announced the release of Gotham, a brand new soundset by Seraphic Music containing 128 patches for the legendary Supernova / Supernova II synthesizers.
Carefully crafted sounds ranging from cloned vintage sounds, beautiful pads, thick basses, piercing leads, dreamy keys and FM sounds to name a few. Installation instruction included.

Gotham is a Sounds for Synth exclusive and only available on soundsforsynth.com
The soundset costs $25 USD.
Visit Sounds for Synth for more information.