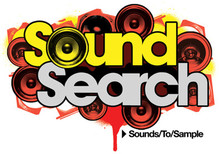 Sounds To Sample has announced Sound/Search, a new bi-monthly competition.
Here at Sounds To Sample we spend our days seeking out – and making – the world's best samples so that you can make the very best tracks. Now we want to hear what you're doing with the samples you buy from us.

So we've teamed up with SoundCloud to seek out the best up-and-coming producers across all genres – whether it's house, techno, electro, dubstep, trance, hip hop, chillout or something else.

If you've got a track that uses samples bought from any product sold on S2S then head to our SoundCloud page and upload your track. The best will win £500 worth of sample vouchers and an annual pro SoundCloud account worth £500.
More information: Sounds To Sample