Plugin Boutique has announced Renegade Mini, a new effect plugin that by SoundSpot is designed to let you quickly enhance your basslines.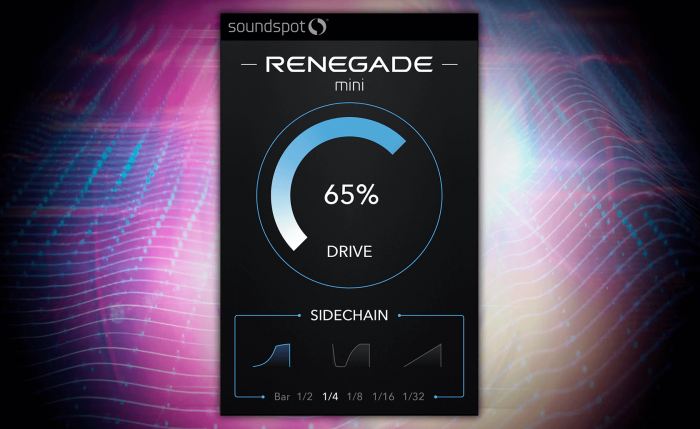 Creating basslines in modern music can be tricky. Getting them distorted and wide, whilst retaining mono compatibility often takes a lot of fine-tuning and experimentation so we created the Renegade Mini to simplify this process, and speed up your workflow.

As the name suggests, this is a scaled-down version of its big brother which will be coming out later in the year. But don't let it's simple interface fool you, the Renegade Mini is packed with the same processing technology as it's big brother, in fact, the only difference is the scaled down GUI and the signal processing is the equivalent to an 11 plugin signal chain, so there's a lot going on in the background.
Renegade Mini features
Intuitive, easy to navigate user interface.
Designed to work flawlessly with touch controllers such as the Raven by Slate Media.
Advanced Distortion Signal Path.
Stereo Enhancement.
Sidechain Volume Shaper.
Renegade Mini for Windows and Mac (VST/AU/AAX) is available for only 7 GBP/EUR.
More information: SoundSpot Renegade Mini