SoundToys has launched its Last Days of Summer sale, offering a 20% discount on selected plugins.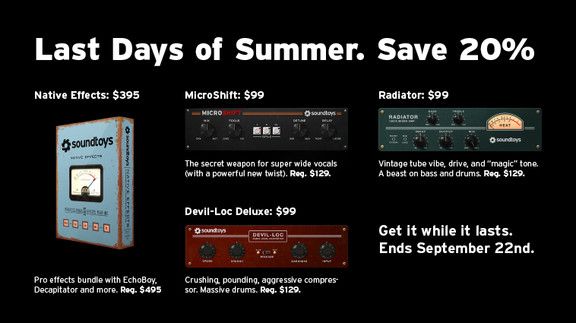 Say goodbye to summer with great deals on some hot Soundtoys products. For a very limited time you can save 20% on the Soundtoys Native Effects bundle, or on the Boutique Series plug-ins – MicroShift, Radiator, and Devil-Loc.

Soundtoys Native Effects: $395. Save $100.
MicroShift, Devil-Loc, or Radiator: $99 each. Save $30.

Mix, match, and snag all you want. But don't wait too long, or it could be a long, cold winter. This special ends with summer at midnight, September 22nd.
More information: SoundToys