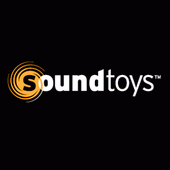 SoundToys has updated its plug-ins to version 4.1.6.
We've just released version 4.1.6, which is a free update for all customers who currently own V4 versions of our plug-ins and bundles. This update also applies to Devil-Loc and Devil-Loc Deluxe (version 1.x). This update fixes many issues and is recommended for all customers.

To get this free upgrade, log-in to your SoundToys account and you will see the download links for each registered product. Note: if you have not yet upgraded to version V4 of our bundle or individual plug-ins, an upgrade charge may apply.
Changes in SoundToys v4.1.6
Fixed issue opening old sessions in Ableton Live.
Fixed issue causing "min shift alerts" occurring in EchoBoy.
Key hits now go to host if not required by the plug-in. Sonar still blocks them.
Fixed issue where key hits caused graphic problems in Cubase.
Fixed issue causing double key hits in Ableton Live Mac VST.
Simulated analog noise improved in FilterFreak.
Other system reliability bugs fixed.
Note: The update introduces a bug for EchoBoy (distorted audio), which appears to only happen at higher sample rates. Users working at sample rates above 48 kHz should remain at the v4.1.5 release.

SoundToys has also announced that 64-bit support for Windows and Mac is in development. The update will be free to current V4 users.
More information: SoundToys